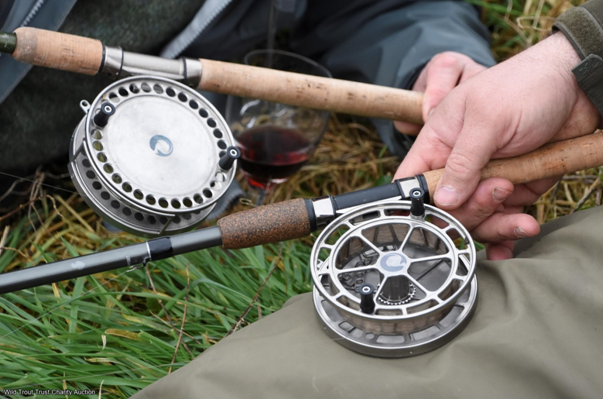 Groveley Precision Engineering are set to machine Piscario's latest innovation, a titanium fly fishing reel. The prototype has been donated to the Wild Trout Trust annual auction.  A conservation charity working across Britain and Ireland to help anyone interested in making a better world for our rivers, lakes, and their wildlife, including our native trout. Flourishing wild trout populations are a sign of the health of our waterways and the land around them. Their team of expert Conservation Officers work with landowners, local communities, fishing clubs, rivers trusts and government agencies to offer practical advice and hands-on habitat improvement projects.
The auction lot, one of 325 donations, provides the winner a unique opportunity to own a prototype titanium fly reel. Piscario currently make a lightweight durable titanium centre pin trotting reel, machined by Groveley Precision. They are in the process of developing a small titanium fly reel, 3" to 3¼". The lucky winner will have input on the design of the reel, if they wish, and own the first prototype made specifically for them, with their own markings / style. Delivery of the prototype will be within twelve months of the auction. Good things come to those that wait!
Details of The Wild Trout Trust and the auction can be found on their website:
If you have new products, projects, want to resource existing work, are in a crisis situation or wish to mitigate risk. Talk to us about your problem.  Contact Groveley.
Contact: [email protected]
Website: www.groveley.co.uk
or call us on 01202 483497