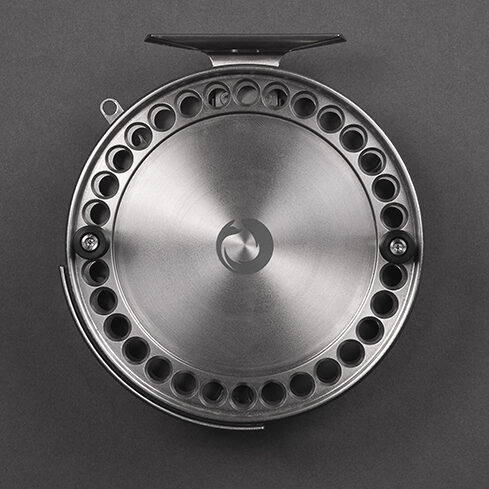 The Piscario
Halcyon Reel
The Halcyon has the closed face quick release spool and comes with a detachable line guard.
Buy Now
Each centrepin reel has been produced from titanium to give you a stronger, lightweight, and ultimately better feeling centrepin fishing experience.
Each Piscario centrepin reel goes through a rigorous testing process to ensure it will deliver optimal performance on the water ensuring as near friction free action as we can.
To remove the Quick Release Spool depress the release button on backplate side of the reel and ease the spool off. To re-engage, reverse this procedure with the check open.
Each reel is supplied in an air and watertight case, with a multi tool head driver, and is fitted with a removable line guard. To remove the guard undo the two T6 torx screws using the driver supplied. Torx head and screws can be stored in the screwed top compartment of the driver.
All Piscario reels are supplied with an ORIGINAL OWNER LIFETIME WARRANTY and carry a unique serial number.  Should there be any defect Piscario, at its option, will repair or replace the item. This warranty does not cover damage caused by misuse, oiling the bearings, lack of maintenance or neglect.
The centrepin has been designed to be as maintenance free as possible, DO NOT OIL THE BEARINGS, as this will diminish the performance. After use flush away dirt with clean water and dry with a lint free cloth.